Highlight WINNERS for Game Awards
Game of the year

Legend of Zelda: Breath of the Wild

Best Performance

Melina Juergens: Hellblade: Senua's Sacrifice

Best RPG
Best Handheld Game
Best E-sports game
Best Ongoing Game
Best Action/Adventure game

Legend of Zelda: Breath of the Wild

Best Mobile Game

Garrett's Answer:  WHO CARES???

Best Action Game

Wolfenstein II: The New Colossus

Best Fighting Game
Best Indie Game
Best Strategy Game
Best Family Game
Changing the games
Over the last 30 years video games have changed in countless ways.  Genres, characters, voice acting over text bubbles, new consoles and controllers.  The list goes on and on.  I wanna talk about some of the things that we miss and the things that we are glad have left gaming forever.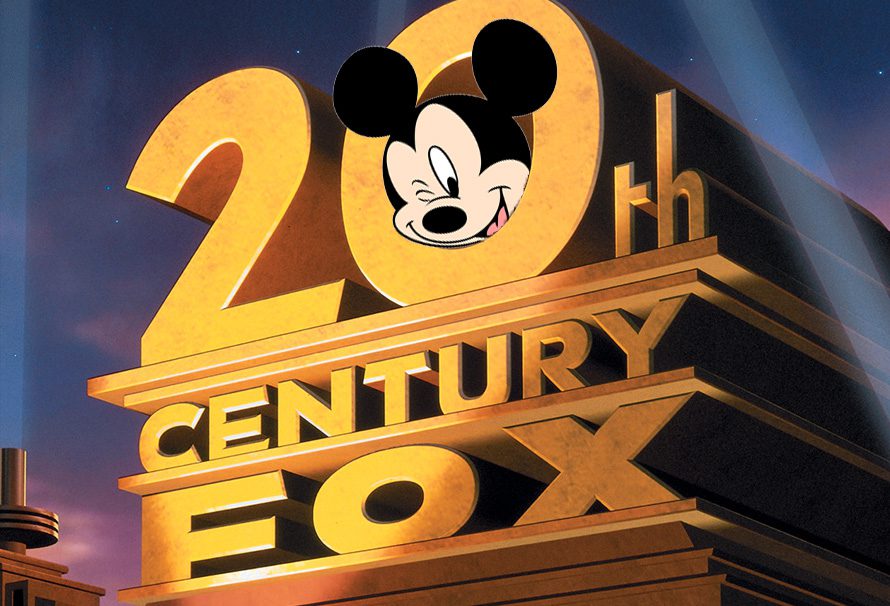 What does this mean for Disney?  What does it mean for Fox?  Why make this move?  Why would Rupert Murdoch look to sell large pieces of Fox?
What does Fox keep? What does Disney get?
Do we like this move?
1.  Quentin Tarintino  is planning to make a Star Trek movie in partnership with Paramount.   Will we see a more gritty and violent space adventure?
2.  DC might be mixing some things up!  Sources say Jon Berg will no longer run DC Films' production, and DC will become a production partner with Roy Lee (LEGO Movie, It) during the restructure early next year
3.  Square Enix is releasing a limited run of physical copies of the upcoming Secret of Mana remake for PS4.  The game releases on PS4, Vita, and Steam on Feburary 15 next year
4.  Netflix will resume production for House of Cards season 6 early next year.  The final season of the show will not include Kevin Spacey
5.  Netflix is rebooting Sabrina the Teenage Witch.  Netflix has ordered 2 seasons of the show, and it will apparently be a dark coming-of-age story for the reboot
6.  The Disney short nobody saw coming, Olaf's Frozen Adventure will no longer play before Coco in theaters.  Disney also says that this was meant to be a limited time screening of the Frozen short
7.  Capcom announces Megaman 11 during their live-stream earlier this week!  They also announced Megaman Legacy collections 1&2 are coming to the Nintendo Switch, and also will release a new Megaman X collection to all platforms sometime next year
8.  Techland announces a Battle Royale-inspired expansion for Dying Light in 2018.  This will have PvP and PvE experiences within Dying Light's unique gameplay experience
9.  Capcom announces the return of good 'ol Dante.  Devel May Cry HD collection is coming to PS4, Xbox One, and PC on March 13, 2018.  This includes DMC 1, 2, and DMC 3 special edition, all running at a sweet 60 fps for $30
10.  Ubisoft announces not one, not two, but THREE game delays!  Far Cry 5 is pushed back one month, The Crew 2 is pushed back until a possible 6-12 months, and an unannounced title has been projected to be pushed back one year, from 2018-2019 to 2019-2020
Name The Game
3 Video Games, 2 Competing hosts and clues that lead to the correct answers.  Use your wits, match the clues and Name The GAME
Listener Mail
E.M #1  If Disney gets ahold of Fox's tv and movie studios, maybe juuusst maybe we can have a Hugh Jackman Wolverine in the MCU!  Man that would be sick.  Curious to know if you think Jackman would comeback and what would be the first thing Disney does with the properties they get from Fox.
E.M #2: I know that microtransactions are part of the gaming culture now, but what do you think about the price of games?  As other items have continued to go up, games have stayed the same price for over 15 years.  Garrett and Joshua, you're both cool with micro transaction to some extent or another and Johnnie you always seem to be against it;  how would your views and expectation change if standard edition games became $75-$80.  Keep in mind this is exactly how much games are in the U.K. and parts of Europe.  The Xb1 and ps4 dropped and game prices went up over there.   Thanks,